Fenestration of an upper canine: a case report
Fenestration is a surgical exposure technique that solves the inclusion of canines, allowing them to be correctly positioned in the arch. La inclusión de un canino permanente se produce cuando, en lugar de erupcionar en el momento adecuado (hacia los 12 o 13 años). El canino se queda retenido en al paladar, provocando así una alteración en la dentición y una persistencia, en muchos casos, del canino temporal. Su incidencia se describe entre un 1-3% de la población, con predilección por el sexo femenino.
Los caninos son dientes muy importantes para la salud oral, debido a su implicación en la función masticatoria. Tampoco debemos olvidar que su presencia y su correcta posición garantizan una estética facial armónica para el adolescente y futuro adulto.
Debido a la importancia de estos dientes, cuando tiene lugar la inclusión de uno o dos caninos superiores, resulta imprescindible la intervención ortodóntica-quirúrgica de un Odontopediatria familiarizado con el uso de técnicas de cirugía. Generalmente se indica la realización de una fenestración. Esta técnica consiste en la realización de una pequeña ventana en la encía del canino afectado, con el objetivo de eliminar el hueso y la mucosa alrededor de este diente para liberarlo. De este modo, la corona del canino será visible y así  el dentista infantil podrá realizar la tracción ortodóncica del diente.
Las ventajas de la fenestración incluyen que se trata de una técnica quirúrgica que nos permite un control visual permanente del diente retenido durante toda la tracción. Es decir, desde el mismo momento en que realizamos la cirugía. Por otro lado, se trata de un tratamiento sencillo de realizar y que permite adherir el sistema de anclaje del diente retenido. Esto puede realizarse, ya sea en pre-operatorio o diferirlo a unos días después.
En este blog, presentamos el antes y después de la pequeña cirugía de un canino superior incluido. La primera fotografía muestra el estado pre-operatorio de la zona a intervenir. Sin embargo, en la segunda imagen, se aprecia la exposición del canino, que presenta una leve laceración de los tejidos. Ello es debido a que la fotografía fue tomada el mismo día de la cirugía.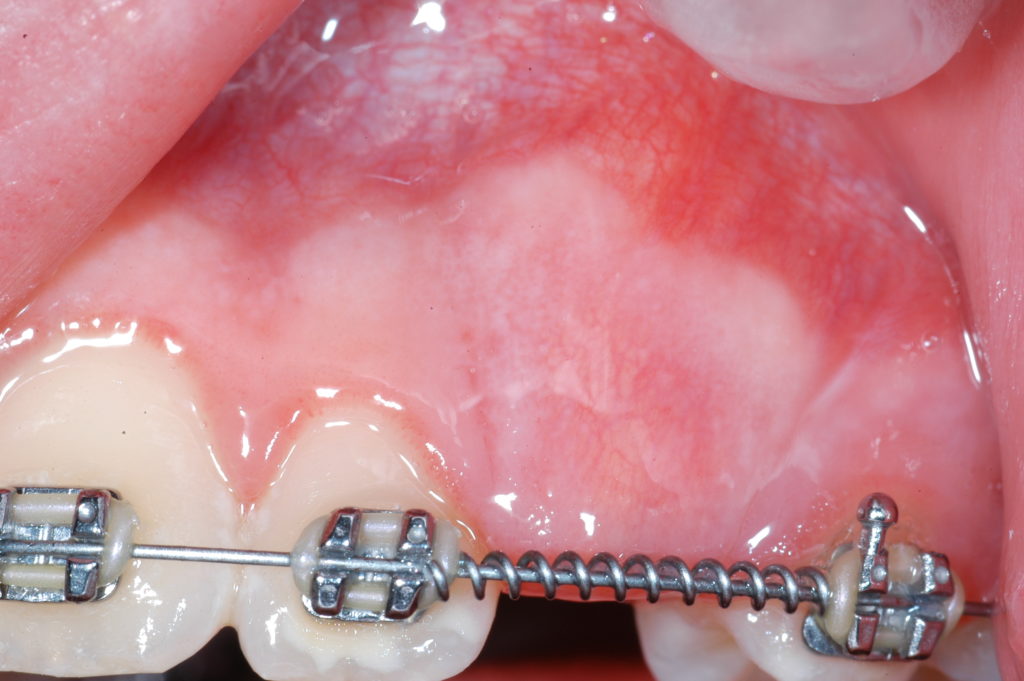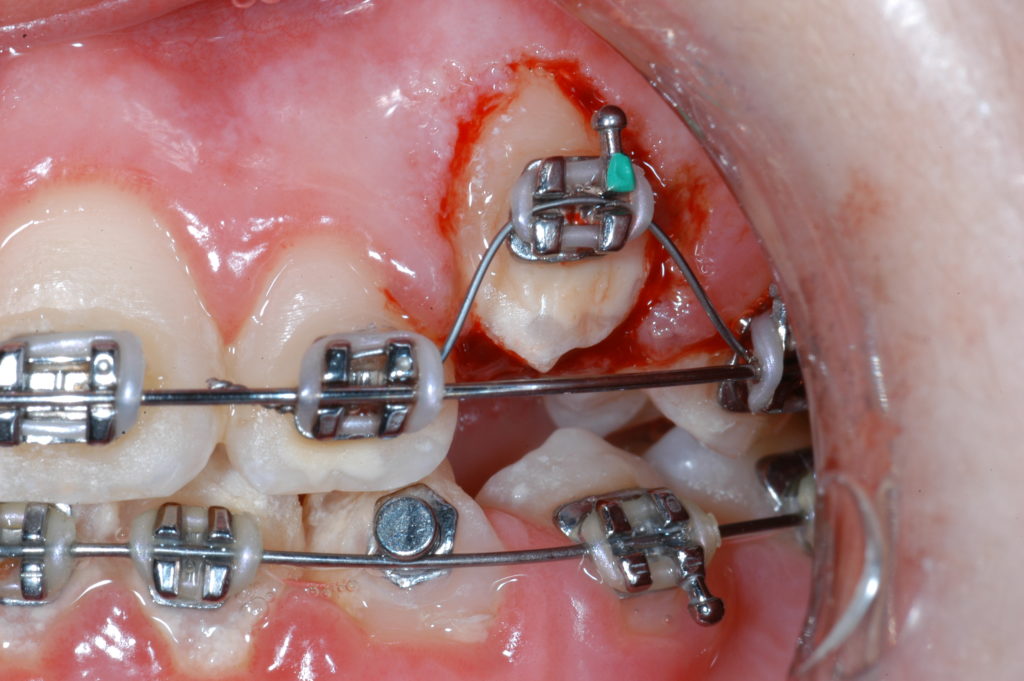 References:
Boj JR, Catalá M, Mendoza A, Planells P, Cortés O, Odontopediatría. Bebés, niños y adolescentes. México DF. Odontología Books, 2019.
Boj JR, González, P, Hernández M, Cortés O, Odontopediatría. Dudas y aclaraciones. México DF. Odontología Books, 2019.